How To Get Free RP For League Of Legends
Fun
3512
November 11th, 2018
/
/
/

Few official and unofficial ways To Get Free RP in LoL

Just like Influence Points in LoL, the so-called Riot Points (RP) are used the widespread in-game currency allowing to buy some specific items in the LoL shop. But, unlike Influence Points, RP can't be earned in any way within the game, you can purchase them for real money via the in-game shop.

It seems a bit unfair because only with RP a LoL player will be able to purchase the wide assortment of items that may raise the comfort of gameplay, give him cosmetics and decorations for the game, however, RP don't affect the gameplay. For instance, you can purchase Runes only with IP earned during the game matches.
Pay attention to the fact that some shop items can be bought exclusively with RP. These items include – skins of champions, icons of Summoners, boosters and cosmetics.
The aim of most players is to find ways of how to get free RP in LoL. There are official and unofficial methods.
The official ways to get RP in LoL:
It is simple to receive Riot POints from the official site of Riot Games. You just have to follow the simple step-by-step instruction. Make sure to register before buying RP from LoL official website:
Launch the official client of the game. Download it only from the official website to avoid any malware or spyware;
Login using your personal account data;
Go to the store;
Find and select "Buy RP";
Choose the most preferable payment method – each country has a number of methods. PayPal and credit cards are always available;
Finish the payment and obey the instructions to activate RP in the game – usually they just instantly appear in your account.
This is the only official way to get free RP in League of Legends. Other ways are mostly doubtful and illegal, except giveaways.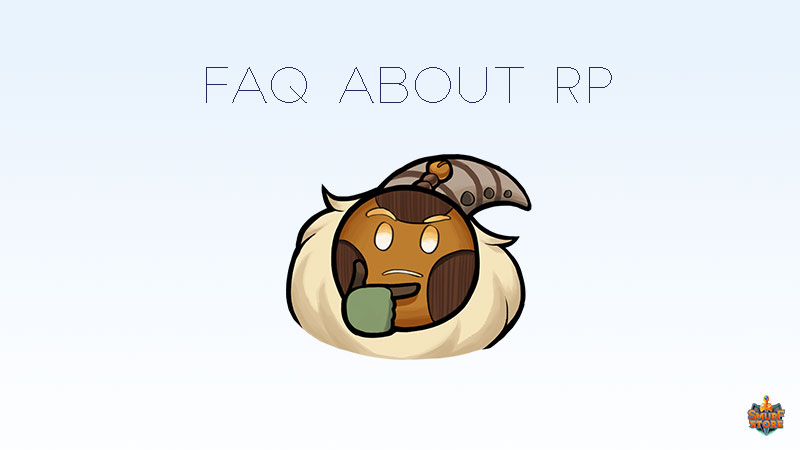 The frequently asked questions about using RP in LoL:
1) What should you do if you have problems with the purchase of Riot Points?
Contact the technical support service to solve your problem.
2) Can you purchase any number of Riot Points?
No, you can only purchase the fixed amount of RP at the fixed price. The more RP you purchase, the more profitable your order will be.
3) Can you get influence points (IP) or increase the summoner's level with Riot Points?
No, but with Riot Points, you can purchase boosters that will significantly increase the number of IP or experience gained during battles.
4) Can you give Riot Points to a friend?
Yes, in order to purchase Riot Points for a friend, use gift cards. The link to the gift center is situated on the main page of the store.
Make sure to contact the technical support if you have left any questions about the use of RP in LoL. However, never expect to obtain free RP just from the official website – most giveaways happen very rarely.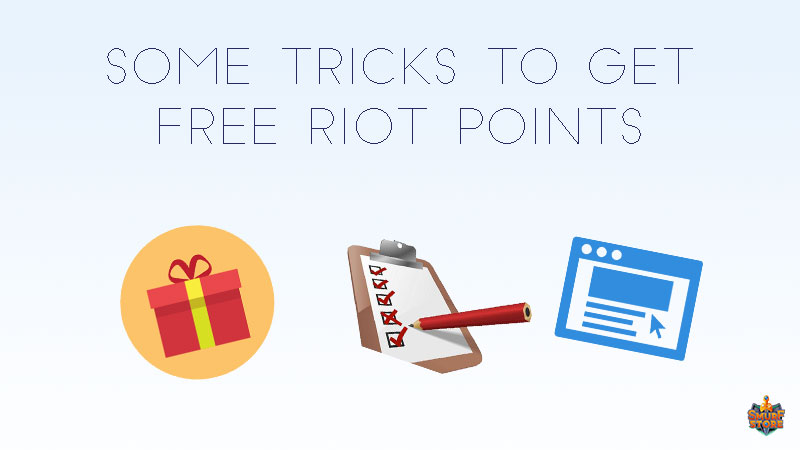 A few tricks to get free Riot Points in LoL
Just Google "get free Riot Points in LoL" and you'll see hundreds of websites with different offers and actions you need to fulfill in order to get these points. But legit tricks are really rare and in the most cases you have a risk to come across scammers. The most common offers on such websites are:
1. Giveaways
You may take part in the numerous online competitions – the so-called giveaways of RP points. Besides RP, some reputable streamers or developers may give away a bunch of special prizes like leveled up accounts, gaming devices and discount coupons for LoL and other games. The only drawback is that such giveaways are easy to miss and the choice is usually very random. You may wait for months before receiving free RP online.
2. Surveys
Some websites offer to fill in a survey to receive League of Legends free RP. They may promise to send you the RP code after completing the first survey. Well, most of such websites are surely a scam. Such surveys usually look very trustworthy but don't let them fool you around. In fact, such surveys bring money to the site's owners in exchange for the personal data of their users.
But after filling in a "Cost per Acquisition" survey you will probably get none. In most cases, these website don't have any RP codes at all. They just make LoL players fill in these stupid surveys to get paid from hackers.
3. Download third-party software like a RP generator
Also, there is a sort of secret world of League of Legends RP filled with scammers and fan-made software of doubtful origin and intentions. There are multiple sites titled as RP generators offering to get free RP in LoL in a few simple clicks.
While in fact 99% of these programs are stuffed with viruses and malware aimed at stealing the precious information from your personal LoL account or turn your PC into the place for mining cryptocurrency without your permission. The left 1% of RP generating software may even help you bypass the protection of Riot Games and even receive free RP points. But this "happiness" won't last for a long time, your account will eventually be banned.
Believing in the idea of RP generators for LoL is obviously a very bad idea due to many reasons like compromise your hardware with hacking loopholes, malware and stealing the sensitive data. They may even watch your webcam if you download the certain malware from such website. Don't let them get you that easily!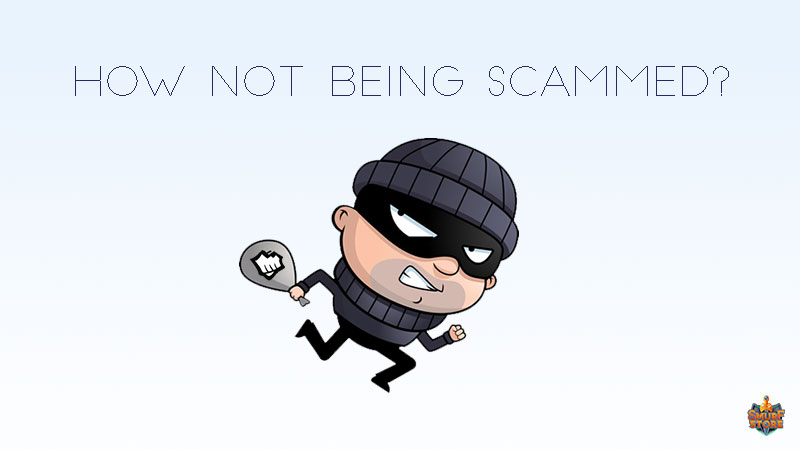 How to get free RP in LoL without being scammed?
Now when you are aware of the scam websites offering to get a "New RP Generator for League of Legends for free" and their real intentions, you are to make sure to learn few basic rules that prevent spending money in vain. Here is how you can avoid RP-related scams in LoL:
Opt for skipping any doubtful download of new programs or miraculous hacks.
Common, you are smarter than this. If you don't want to lose your LoL account or get a ban because of some scammer, then avoid such downloads like fire. As soon as you have noticed the start of a download, stop it immediately and delete all downloaded files from your hard drive. Always update your antivirus software to prevent the spread of malware. Antivirus scans can also help detecting and deleting the hidden RP generators on your PC.
Never share your personal information via online forms
If a generator website asks you to fill in the form or survey for getting free RP points for LoL, then just don't bother go on and skip it immediately. If people just could stop sharing their personal bank account information on such surveys most of such websites would disappear instantly because their only purpose is to get your personal data. Never share your address, zip code, phone number, credit card number, etc.
Summing up: the reliable ways to get RP in LoL online
Riot Points in League of Legends can be received in more way than just buying from the official website. You can try getting them online in 3 ways:
Giveaways and promo deals offered by Riot Games or LoL streamers and the third-party websites dedicated to the game – low risks of scam but they happen rarely and randomly, almost impossible to win free RP;
Buying them from an official website – 100% guarantee, but the most expensive;
Trying some doubtful tricks and generators – it is illegal, the account can be banned for ever, besides you don't support the developers by using such malware for cheap or free RP in LoL.
Also, there is one more method to get free RP points in a safe and legal way. Purchasing a hand-leveled LoL account with pumped out champion by choice and rank, along with prepaid RP points for a few days/weeks/month –
SmurfStore
offers such LoL leveled accounts with free RP points for its buyers.