Have a Look at Riot K-9 Nasus Accounts for Sale
Riot K-9 Nasus is part of the Riot Police series of skins released in early 2010s. The champion has new armor and weapon textures and looks stylish, so there's a good reason why so many players want it in their collections. Oh, yes, and it is kind of rare as the Riot store does not sell it so you can't find it for sale… as a rule.
That being said, you may find Riot K9 Nasus among the accounts that Smurfstore.co sells! Just take a glance at its collection of awesome League of Legends items, and maybe you will find your favorite champion skin there. Don't forget to use our new customize & filter feature that makes it possible to narrow down the search results according to:
●
Role on the battlefield
And remember that there are many other players that are looking for rare skins, so don't hesitate to place an order if you've found what you've been looking for. The supply is limited and it may not be enough for everyone!
What Is the Price for K9 Nasus?
The community first saw this skin in 2011. This skin was awarded to those who attended the Gamescom event in form of redeemable codes. Some of those people might not even heard of League of Legends, so there's little wonder that the codes started to appear on various online marketplaces.
At some point, Riot decided to disable the codes, making them useless. It caused a nice spike to Riot K-9 Nasus' price as it was much harder to obtain. But, with time, this skin has been popping up through the in-game store and Mystery Gifting, so it is not considered that rare anymore.
And there is an easier way to get this skin: simply buy it at Smurfstore.co! The store has tons of quality accounts for sale without sky-high price tags. Find you best account with favourite champions and pave the way for your new League of Legends story!
What Does This Skin Look Like?
Here's the splash art painted by Kienan 'Knockwurst' Lafferty: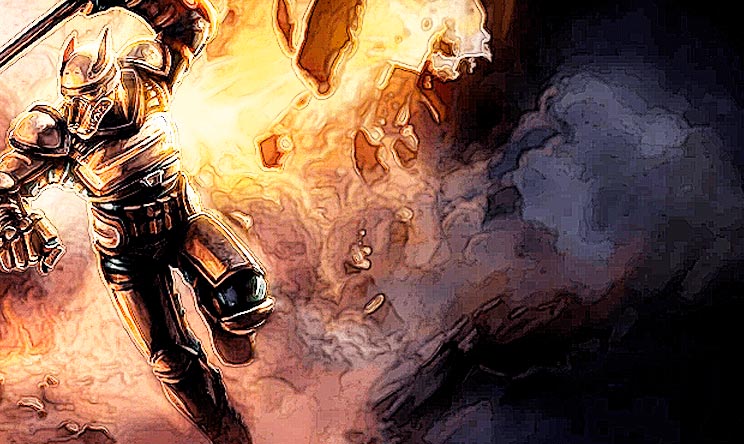 And that's how Riot K 9 Nasus looks like on the battleground:

SmurfStore: Your Best Place to Buy League of Legends Items
Have you found any Riot K-9 Nasus accounts? If yes, good for you, go ahead and get it delivered to your email address in a blink. And if not, just come again in a week or so and, maybe, we will have it in stock. Players find it quite advantageous to buy accounts at SmurfStore thanks to:
●
Huge assortment of hand leveled accounts
●
Protected customer data
●
Helpful customer support
●
Instant delivery right to your inbox
Don't worry if your desired item is already verified. You'll still be able to re-verify it with your own email address.
Is This Store Safe?
Yes, it is using an advanced certificate to protect customer data and payments.
Can I Lose My Riot K-9 Nasus Account?
That's highly improbable as the store sells only hand leveled accounts.
If Riot K-9 Nasus' rarity is what makes it interesting for you, be sure to purchase it right away!
WE ACCEPT