Check Out Red Card Katarina Accounts for Sale
It's not even necessary to like soccer or sports for one to get extremely envious of people who have Red Card Katarina skin in their collection. It was released during 2010 World Soccer Cup, this skin quickly became popular among Katarina fans and collectors alike. But the in-game store does not always sell it, so what can one do?
Smurfstore.co is a modern marketplace allowing you to find everything LoL-related. It sells tons of items with reasonable price tags, so you won't have to pay a fabulous amount of money for a mediocre item. Its customize & filter feature saves time when it comes to search, filtering items in accordance with:
●
Role on the battleground
●
Various geographic regions
Keep in mind that you might not be the only one who's looking for Red Card Katarina! If there are still accounts available, you may want to use this opportunity and get it before it's not out of stock!
Red Card Katarina: How to Get This Skin
Only players who had managed to get this skin during the 2010 World Cup used to have it, and it was considered to be rare back then. In 2014, the skin become obtainable once again, so many gamers finally got the chance to buy it. At the moment, Red Card Katarina is not that rare as you can get it through Mystery Gifting, Hextech Chests, or Legacy Store.
Although some players were disappointed with this skin becoming available almost for everyone, Katarina fans were in raptures over this decision. However, it is not extremely easy as well, so many people find it much easier to go to some online marketplace and simply buy it.
If you share this belief, SmurfStore is always there for everyone eager to get a cool account. Why waste your time trying to obtain Red Card Katarina when you can find it for sale, choose the best price, and wait a minute until item appears in your inbox. SmurfStore sells tons of high-end items, so there's always something interesting for anyone!
What Does This Skin Look Like
Here's the splash art painted by an unknown artist: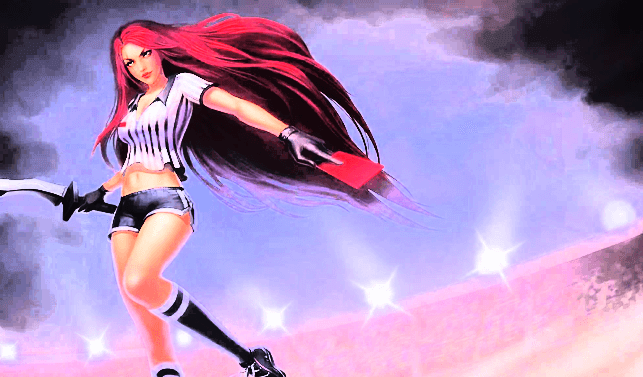 And that's what she looks like on the battleground: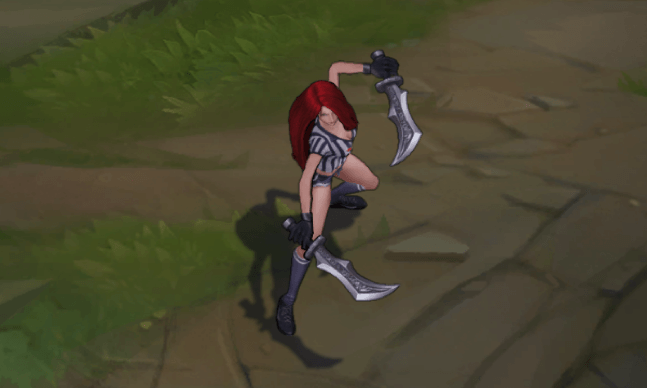 Your Best Place to Find Red Card Katarina for Sale
Have you found Red Card Katarina accounts? We sure hope you have, but even if not, just come back later — we update our store quite often. Here's why League of Legends players like to buy items at SmurfStore:
●
Impressive collection of hand leveled accounts
●
Customer data protection
●
Considerate and helpful customer support
●
Instant delivery right to your inbox
In case your desired items is already verified, keep in mind that they can still be re-verified with your own email address.
Is It Safe to Shop Here?
Yes! Our store ensures the protected connection between the client and the server.
Can I Lose My LoL Red Card Katarina?
Extremely unlikely, as this store does not sell botted accounts.
It's time you get yourself Red Card Katarina and set battlefield on fire!
WE ACCEPT