League of Legends Victorious Elise Accounts for Sale
If you're trying to find Victorious Elise for sale in the Riot store, we have bad news for you. You cannot simply go and buy it as it was awarded only for top League of Legends players after season 3. It makes this skin very rare — and, not least because of this rarity, very desirable at the same time. There's nothing that points to this skin becoming available once again, so online marketplaces are the only option for those who want to obtain it.
Smurfstore.co is a great place to look for accounts with rare skins like Victorious Elise for a good price! There are many and various League of Legends items and, make no mistake, you won't be disappointed with what you get! You can even customize the accounts and filter the list of items according to:
●
Battlefield positions of champions
Give it a try and see if you find what you need!
How to Get Victorious Elise Skin
Victorious Elise is one of so-called achievement skins. Unfortunately, that does not mean that you can still get it for some kind of achievement in League of Legends. No, this skin was awarded to those pro gamers who had finished season 3 with Gold or higher ranking.
Each season has its own achievement skin, so you won't get Victorious Elise skin if you complete the current season with Gold or a higher rank. Needless to say, the in-game store does not sell it, nor you can get it through Mystery Gifting or Hextech crafting.
But there's still one way to get Victorious Elise: simply buy it at online store. Smurfstore.co sells tons of quality hand leveled accounts for a good price, so you may find your desired item among them.
What Does This Skin Look Like?
Here's the splash art created by Michal Ivan: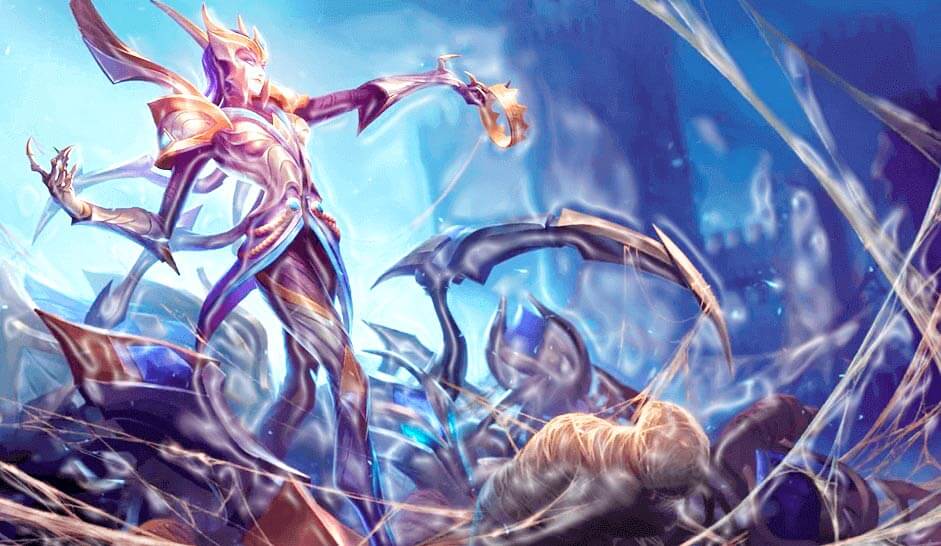 And that's how Victorious Elise looks like on the battlefield:


Have You Found Victorious Elise for Sale?
We often update our stock, so you shouldn't worry too much if you haven't found a Victorious Elise account. Be sure to come back to us again, and you may be surprised with our new arrivals! With SmurfStore, League of Legends players get many benefits:
●
Wonderful collection of hand leveled accounts
●
Responsive support representatives
●
Customer data and payments protection
●
Instant delivery right to your inbox
Keep in mind that if your desired item is already verified, you will still be able to use your own email address for re-verification.
Is It Safe to Shop Here?
Yes. The connection between the client and the server is protected by an advanced security certificate and reliable payment processor.
Can I Lose My Account?
That's highly improbable as SmurfStore sells only hand leveled accounts. Should there be any sort of issue, just contact our customer support representatives and we'll resolve it.
Don't hesitate to buy Victorious Elise skin once you find it on our website, it won't be in stock forever!
WE ACCEPT