Gorgeous Victorious Orianna Accounts for Sale
Although Victorious Orianna was released relatively not so long ago, this skin is limited and there are not that many players who have it. The Riot store does not sell it, so you cannot just go and buy it in the game. That's why this unique version of the champion is quite sought-for, as there's no way you can get it if you haven't finished the 2018 season with the right rating.
Oh, yes, but you can still find accounts for sale featuring this skin. Smurfstore.co is one of such marketplaces, and it sells League of Legends items for a very nice price. So why don't you check out its catalogue and set some filters according to:
●
Champion's role in the battle
●
Various server locations
●
Rare skins availability
Don't hesitate to make an order if there are accounts available! These items are in high demand, so they might be out of stock soon.
How to Get Victorious Orianna?
For those who have some experience in League of Legends, Victorious Orianna looks like a highly valuable asset. Given out once, such skins are not obtainable in the game anymore. It means that if you have not finished Season 8 ranked Gold or higher, you cannot otherwise acquire it.
Additionally, you cannot get the skin through Mystery Gifting or Hextech crafting. That leaves no option but to resort to online marketplaces, if you want to get your rare Orianna skin so bad.
That's where Smurfstore.co comes to help! It has tons of quality items for an affordable price, so check them out.
What Does This Skin Look Like?
Here's the splash art created by Jessica 'OwleyCat' Oyhenart: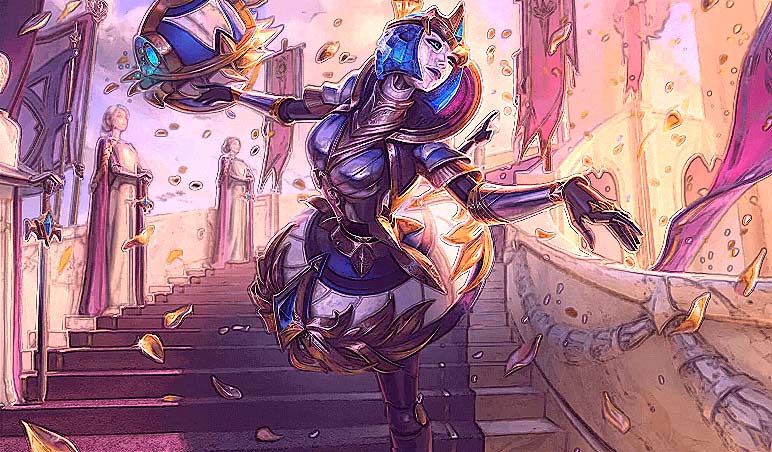 And that's how Victorious Orianna looks like on the battleground:

Have You Found Any Accounts with Victorious Orianna Skin?
We surely hope that you've already ordered an account with the skin you've been looking for! But should you not find it, there's no need to worry. We are constantly updating our stock with new items, so you can come back in a week or so and have a look at accounts for sale! Our store offers a lot of benefits for LoL players:
●
Astonishing collection of hand leveled accounts
●
Competent and considerate support representatives
●
Down-to-earth price tags
●
Protected data and payment information
●
Instant delivery right to your inbox
Keep in mind that even if your desired item is already verified, you will still be able to use your own email address for re-verification.
Is It Safe to Buy Accounts Here?
Sure. SmurfStore ensures the protection of connection between the client and the server by using an advanced security certificate and working with the reliable payment processor.
Can I Lose My Victorious Orianna Account?
That's highly improbable as SmurfStore does not sell botted accounts and there should be no issues with the administration. Should there be any, just write a message to our customer support.
Time to buy some classy account with Victorious Orianna skin!
WE ACCEPT