Glorious Riot Squad Singed Accounts for Sale
Riot Squad Singed is one of those skins that not only look stylish as hell but also are not that easy to obtain. It's not 2010 anymore and you cannot just go to some gaming event and get it for free. Furthermore, the in-game shop just does not sell it! What can be done if a player wants to get this skin in their League of Legends collection?
Well, Smurfstore.co has tons of top-notch accounts for sale, so you can try to find Riot Singed among them. Our price tags are quite fair, so you'll likely want to buy it right away. Oh, yes, and our new customize & filter feature saves your time as you can just filter the items according to:
●
Role on the battleground
●
Various geographic regions
With all that in mind, don't forget that you might not be the only League of Legends player who's looking for rare skins on online marketplaces. So if you see that Riot Squad skin on the account, you'd better buy it while it's still available.
How to Get Riot Singed Skin?
In 2010, Riot Squad Singed skin was awarded to those who attended various gaming events. It's been also available in the Riot store from time to time, but for the last couple of years it's been considered as a very rare item. No wonder that there are so many players who want to get it!
It looks like there's currently no other way of getting this skin other than finding a store that sells it online. Players report that it is not available through Hextech chests, nor through Mystery Gifting.
If you don't want to wait who for knows how long, Smurfstore.co might be your ideal option as it has many accounts with rare skins, offering them for a reasonable price.
What Does the Skin Look Like?
This unique version of the champion is made in blue-grey colors with a green tear gas canister and a Riot shield.
Here's the Riot Singed splash art painted by an unknown artist: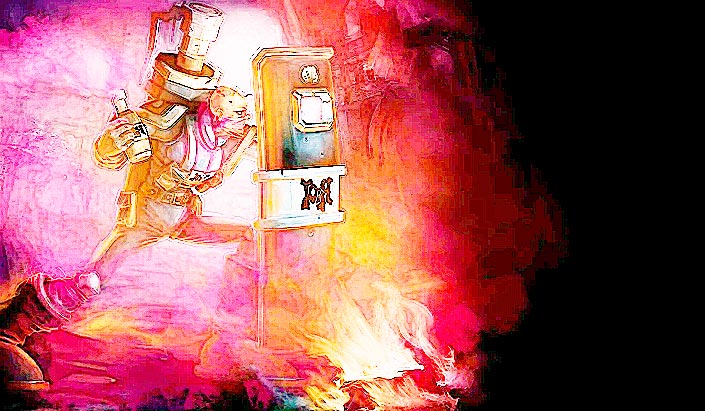 And that's how he looks like on the battlefield:

High-End League of Legends Accounts for Sale
We surely hope that you've found a Riot Squad Singed account to your liking. But even if you haven't, just come back to us in a week or so and see if there are any updates. With SmurfStore, you'll always get more than you've expected:
●
Fantastic collection of hand leveled accounts
●
Competent customer support representatives
●
Customer data protection
●
Instant delivery right to your inbox
If your desired item is already verified, keep in mind that you'll still be able to do re-verification using your own email address.
Is It Safe to Buy Accounts Here?
Absolutely. The website is using an advanced certificate to protect customer data and payments.
Can I Lose My Riot Singed Account?
It is highly unlikely as SmurfStore sells only hand leveled accounts. Should there be any issues, just write a message to our customer support representatives.
If you have found your ideal Riot Squad Singed skin, don't hesitate to buy it while it's in stock!
WE ACCEPT