Holy Moly, Top-Notch Young Ryze Accounts for Sale
In League of Legends, Young Ryze is known as one of the most sought-after skins. Unfortunately, if you did not pre-order the Retail Collector's Edition, there's little you can do to get it. You cannot buy it at Riot store, nor get it through Mystery Gifting or Hextech crafting. Will it ever become available again? No one knows. But you still have one option left.
Smurfstore.co provides League of Legends fans with a unique opportunity to obtain accounts with ultra-rare skins! This store does not set ridiculous prices on its items, so you won't have to pay through your nose. Furthermore, it allows you to customize your account and set filters according to:
Just give it a try and take a glance at high-end accounts with awesome skins! Should you find your desired item, don't hesitate to place an order as rare skins are usually in high demand. Who knows whether it will still be available tomorrow!
How to Get This Skin
Commonly known as Human Ryze, the Young Ryze version of the champion was awarded to those League of Legends players who had pre-ordered the Retail Collector's Edition of the game. It is now considered to be in top 10 most rarest skins as there's no way you can get it other than finding someone online who sells it.
And when it comes to online LoL marketplaces, Smurfstore.co comes in handy for all those who are tired of sky-high prices and pigs in a poke. The store sells tons of great League of Legends items and makes it possible for you to customize your account as you like.
What Does This Skin Look Like?
Here's the splash art created by an unknown artist: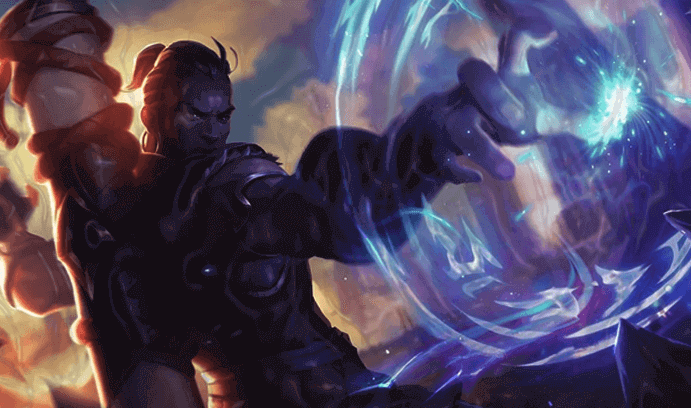 And that's how Human Ryze looks like on the battleground:

LoL Young Ryze Accounts for Sale
Have you found your coveted skin? We hope you have, but even if not, don't worry too much about that. We are constantly updating our store with new quality accounts, so you can come back in a week or so and browse new arrivals. Here's what you get at SmurfStore:
●
Astounding collection of hand leveled items
●
Considerate and quick-responding support team
●
Down-to-earth price tags
●
Protected data and payment info
●
Instant delivery right to your inbox
Don't worry if your desired item is already verified. You'll still be able to use your own email address for re-verification.
Is It Safe to Buy Accounts Here?
Sure. SmurfStore does its best to ensure the secure connection between the client and the server. The website is using an advanced security certificate and works with reliable payment processors.
Can I Lose My Young Ryze Account?
That's extremely unlikely as SmurfStore does not sell botted accounts so related bans would not affect our customers. If there are any issues, just write a message to our support representatives.
If you found Young Ryze skin for sale, be sure to buy it as it's not going to be in stock forever!
WE ACCEPT