Ultra-Rare Triumphant Ryze Accounts for Sale
Triumphant Ryze skin is not something you see every other day in League of Legends. Quite the opposite, it's a very rare occasion as there are few players who have it. Awarded to tournament winners, this skin is one of the rarest in the game, and you won't find it for sale in the Riot store no time soon.
Thankfully, you can still buy an account with this unique version of the champion on online marketplaces. Smurfstore.co is a platform with high-end items and affordable price tags — be sure to use its customize feature to filter the accounts according to:
●
Various geographic regions
No time for hesitation, check them out right now!
How to Get Triumphant Ryze
This skins has been granted for League of Legends tournaments winners. It can't be simply purchased as the Riot store does not sell it, nor can you get it from Mystery Gifting or Hextech chests. And yeah, it goes without saying that the mentioned tournaments must be Riot sanctioned, otherwise there would be no Triumphant Ryze for winners.
So, one way of getting this unique version of the champion is to take part in a local tournament that is sanctioned by the administration of League of Legends. You may look for announcements on the Internet or ask people from the community. Who knows, maybe you are a very good player and have all the chances to win.
And there's a much simpler way which is finding an account with this skin on some online marketplace. Speaking of which, be sure that Smurfstore.co will be your best option when it comes to Triumphant Ryze price. Browse our selection of accounts for sale and look at those quality items this store sells!
What Does This Skin Look Like?
Here's the splash art painted by Bo Chen: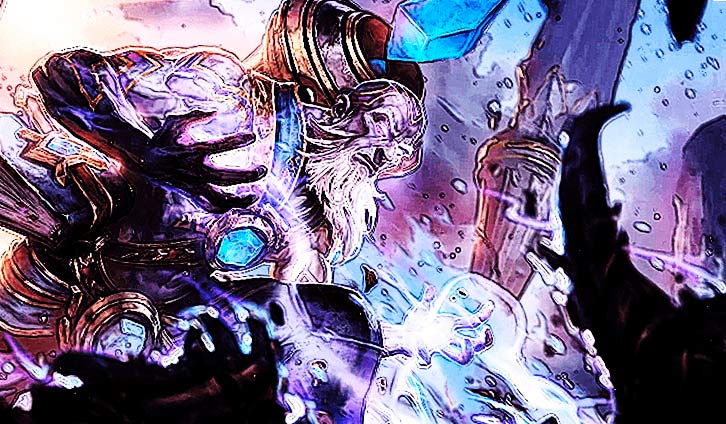 And that's how Triumphant Ryze looks on the battleground:

Have You Found LoL Accounts with Triumphant Ryze Skin?
Our stock is being updated on a regular basis, so don't lose hope if you haven't found a Triumphant Ryze account this time. Just come again in a week or so and maybe you'll find what you're looking for! With SmurfStore, you get tons of benefits:
●
Huge collection of hand leveled accounts
●
Considerate and helpful support representatives
●
Protected customer data and payments
●
Instant delivery right to your inbox
Remember that if your desired item is already verified, you will still be able to re-verify it with your own email address.
Is It Safe to Buy Accounts in This Store?
Absolutely. Your connection and payments are protected by an advanced security certificate and reliable payment processor.
Can I Lose My Account?
That's highly unlikely since SmurfStore sells hand leveled accounts only. Should there be any issues, just send a ticket to our customer support representative and we'll see what can be done.
Is the skin still in stock? Then hurry up to buy Triumphant Ryze while you have this unique chance!
WE ACCEPT